Finding funding for your Life Science Business
Rob Dando · May 22nd 2023 · read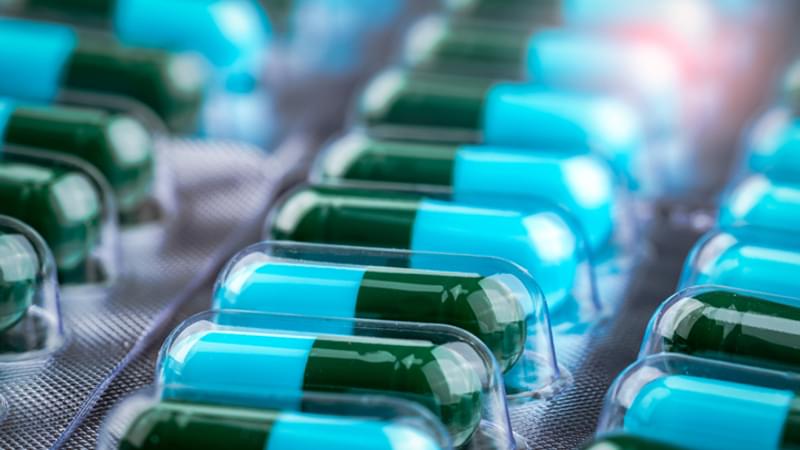 The life sciences sector is one of the most dynamic and rapidly evolving industries in the global economy. With the increasing demand for better healthcare, medical technology and advancements in biotechnology, the sector is poised for significant growth. However, as with any industry, funding is an essential aspect of success, and understanding the kinds of funding needed to take your life sciences business to the next level is critical. This article explores how funding can support international goals for life sciences businesses and the legal considerations during the raising of finance.
Life science businesses are some of the most complex and exciting businesses to start and because of this complexity they also require a significant amount of capital. From research and development to product launch, manufacturing and distribution, it is essential to ensure the business is well capitalized. You will already be familiar with many of the costs and funding requirements associated with developing and running a successful life science business and these are some of the more important to consider:
Understanding your funding needs.
The first step in securing funding for your life science business is to understand your funding needs. You need to identify how much capital you need to get your business up and running and keep it running until it becomes profitable and cash generative. This includes the cost of research and development, manufacturing, marketing, distribution, and any other expenses that may arise.


Identify potential sources of funding.
There are several potential sources of funding for your life science business. These include:
• Angel Investors: These are wealthy individuals who invest in early-stage businesses in exchange for equity in the company.
• Venture Capital Firms: These firms raise funds from investors and specialise in investing in early-stage life science companies that have high growth potential.
• Private Equity (PE) is another funding option for life science companies. PE firms provide funding to companies in exchange for an equity stake, with a focus on later-stage companies that are looking to expand or go public. PE Firms typically invest in companies that have proven success, a strong management team, and a clear growth strategy.
• Government Grants: Government at the national and local council/state level often offer grants to support research and development in life sciences. They can be time consuming to apply for, but the benefit is that you do not have to surrender any equity in your business.
• Crowdfunding: Crowdfunding platforms allow you to raise money from a large number of people who believe in your product or idea. Potentially it will mean that you could have a relatively large number of shareholders to manage.
• Debt Financing: This is another option for life sciences companies and individuals that have a strong credit history and sources of security. Companies can raise debt financing through bank loans, bonds, or other debt instruments. Debt financing is typically used to finance capital expenditures, acquisitions, or other growth opportunities.


Develop a compelling business plan.
A well-crafted business plan is essential when seeking funding for your life science business. Your plan should detail your business model, product(s), target market, competitive landscape, and financial projections. You should also include information about your management team, the scientific expertise behind your product, and any intellectual property you have filed.


Build a strong team.
Investors will want to see that you have a team in place that has the expertise and experience to successfully launch and grow a life science business. This includes a management team with a strong track record of success in the industry, as well as scientific advisors who can provide guidance and oversight on the development of your product.


Consider the regulatory environment.
Life science businesses are heavily regulated by government agencies like the FDA, MHRA (Medicines and Healthcare products Regulatory Agency) etc. Investors will want to see that you understand the regulatory environment and have a plan in place to navigate it. This includes, for example, conducting clinical trials and obtaining necessary approvals from regulatory agencies.


Have a clear plan for commercialisation.
Investors want to know that your life science business has a clear path to commercialisation. This includes a plan for manufacturing and distribution, as well as a strategy for marketing and sales. You should also have a plan for generating revenue and achieving profitability and ultimately cash and investment returns.
Legal considerations from an investor and investee point during a fund raise.
From an investor's perspective, there are several legal considerations to keep in mind when investing in a life sciences company. Investors should conduct due diligence on the company, including reviewing its financial statements, intellectual property portfolio, regulatory compliance, and any potential legal liabilities. Investors should also carefully review the terms of the investment, including the equity stake, valuation, and any anti-dilution provisions.
From an investee's perspective, there are legal factors to consider during a fund raise. Companies should ensure that they have a strong legal team in place to assist with the fundraising process. This includes preparing the necessary legal documents, such as term sheets, investment agreements, and shareholder agreements. Companies should also ensure that they are complying with all relevant securities laws and regulations.
In conclusion, funding is critical to the success of life sciences companies, and understanding the different funding options available and the legal considerations during a fundraise is essential. By staying informed of trends in the capital markets environment, exploring the various funding options available, and working with experienced financial and legal advisors, life sciences companies can position themselves for growth and success.
Get in touch
For more information and to hear from industry experts you can join our MHA and Baker Tilly Life Sciences Forum webinar on 20th June 2023 in association with Freeths and Parkwalk Advisors.
Register here: Going Global – How can funding support my Life Sciences Business
Or to discuss with our Corporate Finance team about how we can help your business secure funding, please complete our contact form