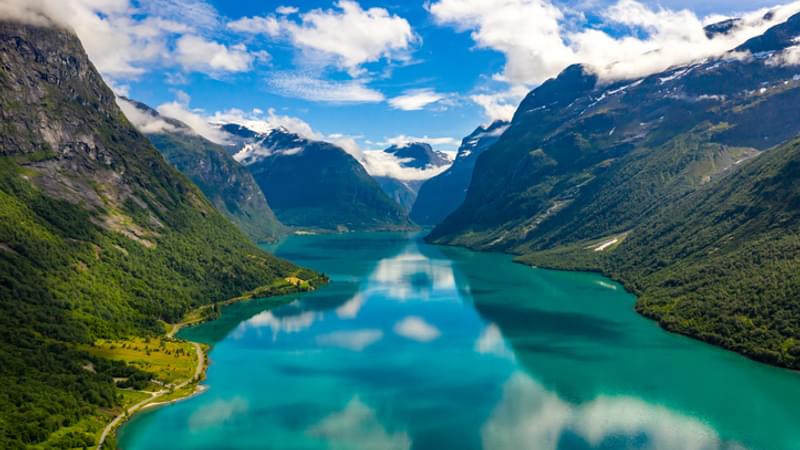 Terms and Conditions
MHA Terms and Conditions
We welcome you to our website. We believe that this website will provide you with a wide range of content/information. By using our website you are agreeing to be bound by these terms and conditions of use and, amongst other things, our Acceptable Use policy page. If you do not agree to these terms and conditions you must cease use of this website immediately.
About MHA
MHA is the trading name of all of the members of the MHA network in the United Kingdom. See Details of MHA UK entities page. MHA refers to the MHA network in the United Kingdom and/or one or more of its member firms and companies, each of which is a separate legal entity. None of the member firms and companies that make up the MHA network has any liability for any other's acts or omissions.
MHA is an independent member of Baker Tilly International. The members of Baker Tilly International are separate and independent legal entities operating in their respective territories.
MHA is not Baker Tilly International's agent and does not have authority to bind Baker Tilly International or act on Baker Tilly International's behalf. None of Baker Tilly International, MHA, nor any of the other member firms of Baker Tilly International has any liability for each other's acts or omissions.
Arrandco Investments Limited is the registered owner of the UK trade mark for the name Baker Tilly. The associated logo is used under licence from Baker Tilly International Limited.
Policies applicable to the use of this website
The use of this website is conditional upon your acceptance of and compliance with our Acceptable Use policy. Our Acceptable Use policy sets out the permitted uses and prohibited uses of our website.
We will collect, use, store and manage your personal information in accordance with our Privacy policy which can be viewed here. Any and all personal information you provide will be processed in strict accordance with our Privacy policy. By using this website, you consent to such processing, and you warrant that all data provided by you is accurate. Our Data Protection Officer/Head of Privacy can be contacted through [email protected].
Your use of our website is also subject to our Cookies Policy, which sets out information about the cookies on our website.

Access
Each visitor has the right of access to personal data they have submitted through this website.
User updates of information should be handled by going back through the registration process. Enquiries about the accuracy of identifying information previously submitted, or requests to have information removed, should be directed to [email protected]
The information provided on this website is not in any way an invitation or recommendation to buy any products or services featured and you should seek appropriate independent advice.
MHA will endeavour to allow uninterrupted access to this website, but access to the websites, or any content on it, may be suspended, restricted, interrupted or terminated at any time. We may suspend or withdraw or restrict the availability of all or any part of this website for business or operational reasons. We will endeavour to give you reasonable notice of any such suspension or withdrawal. We will not be liable if for any reason this website is unavailable at any time or for any period.
Location of Use
Our website is directed to people residing in the United Kingdom. We do not represent that content available on or through our website is appropriate for use in locations outside the United Kingdom.
User name and password
There are certain restricted parts of the website that require a user name and password to be used in order to gain access. The user name and password are personal to you and are not transferable. You must treat your MHA user account details, including your user name and password, as confidential. You must not disclose this information to a third party.
You are responsible for all information posted on this website by anyone using your user name and password and any payments due for services accessed through this website by anyone using your user name and password. Any breach of security of a user name and password should be notified to MHA immediately, to [email protected].
Security
MHA Partners and employees are instructed to follow a firm-wide security policy. Only authorised personnel are provided access to personally-identifiable information and these employees are required to agree to ensure confidentiality of this information.
Modifications
MHA reserves the right to modify or amend this statement at any time. The effective date will be displayed at the beginning of this statement. Every time that you wish to use our website, please check these terms to ensure that you understand the terms which apply at the time of use.
Consent
By continuing to use this website and by providing any personal information (including sensitive personal data) to us via the website or email addresses provided on the website, visitors are consenting to our use of your personal information as set out in our Privacy policy. Please do not send us any personal information if you do not want that information to be used by us in this manner.
Copyright
This website contains copyright material, trade names and other proprietary information, including, but not limited to, text, software, photos, graphics and may in future include video, music and sound. All documents, programmes, publications, designs, products, processes, software, technology, information, and ideas (Content) provided by or described in this website are the property of MHA and/or its affiliates, suppliers or licensors and are protected by copyright laws and other intellectual property laws around the world, unless stated otherwise. All such rights are reserved. The Content is provided to users of this website for informational purposes only. Except as expressly permitted below or by applicable law, users may not copy, store in any medium (including in any other website), distribute, transmit, re-transmit, broadcast, modify, or otherwise make available or communicate to the public, any part of the website or systematically extract material from the website or any document available through it or in any other way exploit commercially all or any part of the website or any document available through it without our prior written permission.
Users may print or save one copy of any page of the website and documents available through it (other than documents provided by third parties) for their own personal use. In the event of any permitted copying, redistribution or publication of copyright material, no changes in or deletion of author attribution, trademark legend or copyright notice shall be made. You must not use any part of the Content for commercial purposes without obtaining a licence to do so from us or our licensors.
Accuracy of Information and Disclaimer
We do our best to ensure all information on this website is accurate and kept up to date; however, the information is given as general information only, and you must not use or rely on it for any other purpose. If you find any inaccurate information on this website let us know and we will correct it, where we agree that it is inaccurate, as soon as practicable. We make no representations, warranties or guarantees, whether express or implied, that information on this website is accurate, complete or up to date and accept no liability for any loss or damage which you may suffer as a result of any inaccuracy or incompleteness of information on this website. Although files are virus checked, no representation, warranty or guarantee is given that files are free from computer viruses.
Linking
There are several places throughout this website that may link to other websites that do not operate under MHA's privacy practices. When visitors link to other websites, MHA's privacy practices no longer apply. We encourage visitors to review each site's privacy policy before disclosing any personally identifiable information. MHA assumes no responsibility for the content of any other websites to which there are links to.
Appropriate institutions are welcome to create a link to this website with the following proviso:
The link must be made to this website's home page; https://www.mha.co.uk/.
The destination of the link must correctly acknowledge MHA.
The administrator of this website should be informed by email.
If we request at any time that you take down the link to this website you agree that you will take it down immediately.
Links on this website to other websites are provided for information only. We have no control over the contents of those websites or resources. We take no responsibility for any such websites or the contents thereof, or for any loss or damage that may arise from your use of them.
Our Liability
The information on this website is not intended to address your particular requirements. Such information does not constitute any form of advice or recommendation by us and is not intended to be relied upon by you in making (or refraining from making) any specific decisions. If you wish us to give such advice, please contact the relevant contact Partner. We provide all information on this website free of charge and we accept no liability for the information provided.
We are a distributor (and not a publisher) of content supplied by third parties and users of this website. Any opinions, advice, statements, services, offers, or other information or content expressed or made available by third parties, including information providers, or users, are those of the authors or distributors and not of us. We do not necessarily endorse nor are we responsible for the accuracy or reliability of any opinion, advice or statement made on this website.
We do not exclude or limit in any way our liability to you where it would be unlawful to do so. This includes liability for death or personal injury caused by our negligence or the negligence of our employees, agents or subcontractors and for fraud or fraudulent misrepresentation.
If you are a business user:
We exclude all implied conditions, warranties, representations or other terms that may apply to this website or any content on it
We will not be liable to you for any loss or damage, whether in contract, tort (including negligence), breach of statutory duty, or otherwise, even if foreseeable, arising under or in connection with:
use of, or inability to use, this website; or
use of or reliance on any content displayed on this website.
In particular, we will not be liable for:
loss of profits, sales, business, or revenue;
business interruption;
loss of anticipated savings;
loss of business opportunity, goodwill or reputation; or
any indirect or consequential loss or damage.
If you are a consumer:
Please note that we only provide this website for domestic and private use. You agree not to use this website for any commercial or business purposes, and we have no liability to you for any loss of profit, loss of business, business interruption, or loss of business opportunity, goodwill or reputation of for any indirect or consequential loss or damage.
If defective digital content that we have supplied, damages a device or digital content belonging to you and this is caused by our failure to use reasonable care and skill, we will either repair the damage or pay you compensation.
Viruses
We do not guarantee that this website will be secure or free from bugs or viruses. You are responsible for configuring your information technology, computer programmes and platform to access our website. You should use your own virus protection software.
You must not misuse this website by knowingly introducing viruses, trojans, worms, logic bombs or other material that is malicious or technologically harmful. You must not attempt to gain unauthorised access to this website, the server on which this website is hosted or any server, computer or database connected to this website. You must not attack this website via a denial-of-service attack or a distributed denial-of service attack. By breaching this term, you would commit a criminal offence under the Computer Misuse Act 1990. We will report any such breach to the relevant law enforcement authorities and we will co-operate with those authorities by disclosing your identity to them. In the event of such a breach, your right to use this website will cease immediately.
You will indemnify us for any losses, claims, costs, expenses (including legal expenses on an indemnity basis) that we suffer because of any breach of this term by you or others on your behalf or with your permission or facilitation.
Legal Jurisdiction and Dispute Resolution
English law shall apply to these terms and conditions, notwithstanding the jurisdiction where you are based. You irrevocably agree that the English courts shall have exclusive jurisdiction to settle any dispute which may arise out of, under, or in connection with these terms and conditions and for those purposes irrevocably submit all disputes to the jurisdiction of the English courts. The place of performance shall be England and Wales. We make no warranty or guarantee that this website or information available over it complies with laws other than English law.
General
Failure by us to enforce a right does not result in waiver of such right. If any of these terms and conditions are held to be invalid or unenforceable by any court having authority to determine such issues, the remaining terms of this agreement will not be affected. You may not assign or transfer your rights under this agreement.
We may transfer these terms and conditions to someone else. We may transfer our rights and obligations under these terms and conditions to another organisation. We will always tell you in writing if this happens and we will ensure that the transfer will not affect your rights relating to the use of this website.
Nobody else has any rights under or in connection with the agreement between you and us constituted by these terms and conditions. This contract is between you and us. No other person shall have any rights to enforce any of its terms, except as explained in these terms and conditions. Neither of us will need to get the agreement of any other person to end the contract or make any changes to these terms and conditions.
If a court finds part of this contract illegal, the rest will continue in force. Each of the paragraphs of these terms and conditions operates separately. If any court or relevant authority decides that any of them are unlawful, the remaining paragraphs will remain in full force and effect.
© MHA 2023