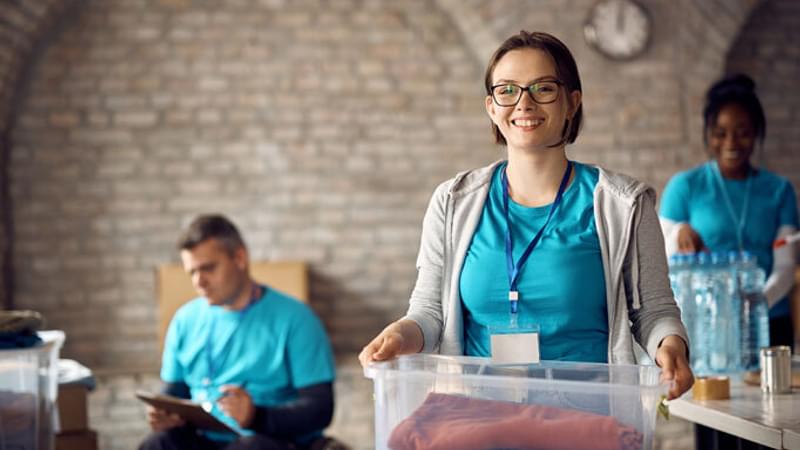 Charities and Not for Profit Accountants & Auditors

Providing a trusted service for Not for Profit clients, ranging from local community and volunteer led organisations to high profile national and international entities.
The Not for Profit sector is crucial to our personal, economic and societal wellbeing. It's also a sector with complex regulations and financial reporting requirements. MHA uses its adaptable, strategic thinking to help clients and support sustainable growth.
Our specialist Not for Profit team works with third sector clients to boost operational fitness and maximise organisational health, tackling compliance issues and carrying out reviews that can lead to an even more positive and impactful future.
MHA's forward-thinking and well-connected team has a deep understanding of the Not for Profit sector. Our dedication, sector knowledge and passion for doing the right thing make us the ideal partner for Not for Profit organisations.
Our Not for Profit team advise clients in many areas, including:
Accounting and audit
Tax and VAT compliance
Financial reporting
Risk and internal audit services
Independent examinations
Payroll services
Trustee Hub
Read more about Trustee Hub

Read more
Not for Profit Insight and Events
Why partner with MHA?
We are embedded in the Not for Profit sector, contributing to the work of many key sector bodies.

Whatever the size of your organisation we have the experience and expertise you need. Our clients range from local community organisations to high-profile national and international not for profits.

We are actively involved in standard-setting in the sector and help our clients proactively prepare for changes.

We contribute our technical expertise to the development of the Not for Profit sector's regulatory framework.
Contact the team
Our advisory services
The team is dedicated to the sector. Our partners have decades of professional and personal commitment and a determination to identify practical, real-world solutions for their clients.

We contribute to the work of many key sector bodies, as members of working groups and hosts to joint events and services. We actively measure the quality of our client service. We encourage feedback from our clients so our performance as auditors can be assessed.
Additional advisory services include:
Competent governance reviews
Fit and proper tax reviews
Fit and lean finance function effectiveness
Fit for consumption financial reporting
Charity accounts independent examination