Five minutes with Guy Hodgkinson, Partner
Posted on: April 26th 2021 · read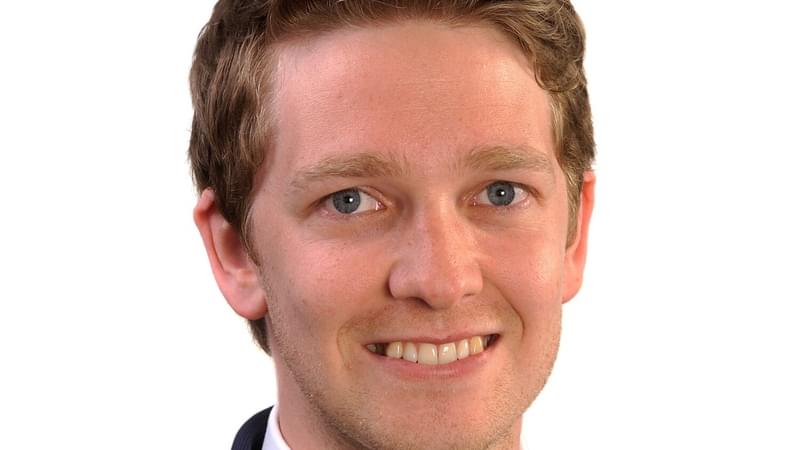 Career Spotlight - From Trainee to Partner
Guy began his accounting career with MHA MacIntyre Hudson as a trainee in the Northampton office; he is now a Partner.
We take five minutes to ask him a few questions about his career story so far and his unique insight into life at MHA MacIntyre Hudson, covering questions on everything from firm culture to remote working.
Why did you join MHA MacIntyre Hudson?
I wanted to be part of a firm that I could feel part of and do my bit to help it grow. When I joined, MHA MacIntyre Hudson was the 19th largest UK accountancy practice and now we're the 12th. The firm's values and ambitions are aligned with my own.
How has the firm supported your progression?
Being ambitious I was given a career path with clear goals which put me on a pathway to Partner. Similarly, I have seen colleagues whose priorities differ to mine and are focused on a career which suits their lifestyle and outside commitments. This firm does not just put you into a box, or promotion path based on length of time served. It is a flexible approach.
How have you found remote working?
The first national lockdown was definitely a shock.  I went from one day visiting clients at their businesses to the next day talking to them over video. The firm and I adapted quickly to the changing needs of our clients, helping them with queries and providing as much detail as was available at the time on government business support measures and how to protect trading with all the uncertainty that a pandemic can bring.
I am looking forward to the day I can meet clients face-to-face again and taking some time away from video meetings.
The culture at MHA MacIntyre Hudson, in your opinion?
Partners and senior management have always been honest and transparent, so I knew where I stood which built a lot of trust.
The people are what makes it a great firm – supportive and inclusive. You join with people your own age, there is a togetherness and people in the same boat as you. As the largest accountancy practice in Northampton there is such an eclectic mix of people and always someone there to help you no matter what the problem.
What sets MHA MacIntyre Hudson apart from other firms?
Despite being the 12th largest practice, MHA MacIntyre Hudson has not lost its corporate identity and it has the perks and support of a large firm; supportive HR team, good benefits and reward systems (reward points system & OPAS bonuses for great work), internal training sessions, technical help) but you are treated as an individual where the Partners know you and talk to you.
Our client base is a mix of different sizes and sectors. I was always more interested in medium sized management owned businesses and worked predominantly on these. Being able to talk to the owners and management about the growth of the company you learn a lot about the business.
MHA MacIntyre Hudson is just the right size of firm, with the reputation that allows you as an individual to work on sectors of interest from renewables to sport.
Find out more
To start the next chapter of your story with us visit our careers site to see our latest vacancies below: