Focus On Inward Processing Relief
Posted on: September 24th 2021 · read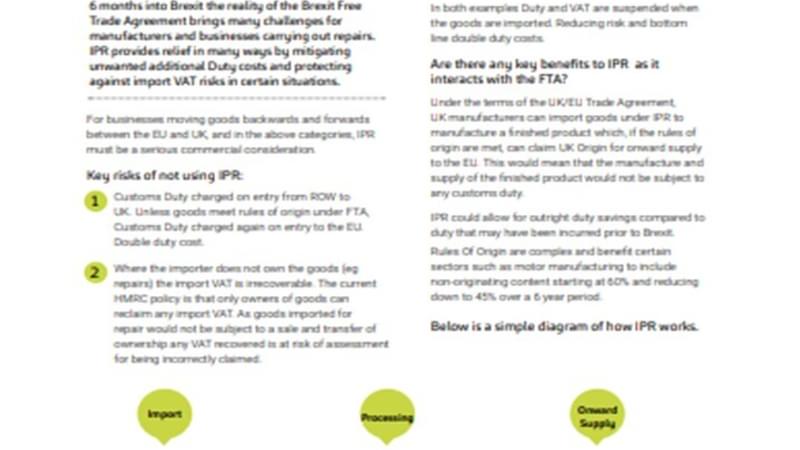 Inward Processing Relief (IPR) is a customs regime which allows goods to be imported into the UK for processing without paying Customs Duty and VAT on the initial movement.
6 months into Brexit the reality of the Brexit Free Trade Agreement brings many challenges for manufacturers and businesses carrying out repairs. IPR provides relief in many ways by mitigating unwanted additional Duty costs and protecting against import VAT risks in certain situations.
For businesses moving goods backwards and forwards between the EU and UK, and in the above categories, IPR must be a serious commercial consideration.
To read more, click on the image below to download our FOCUS ON sheet.
Find out more
If you would like further guidance or to discuss in more detail the impact of Inward Processing Relief, please get in contact