Funding and Finance in Construction & Real Estate Podcast
Brendan Sharkey · October 26th 2022 · read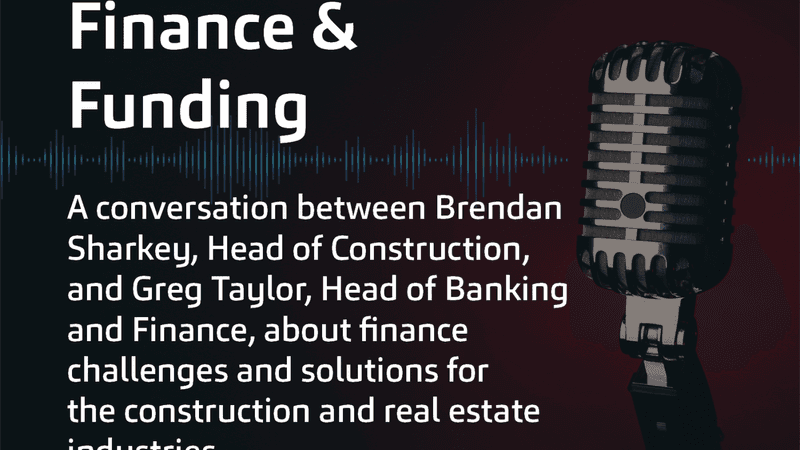 Are there any solutions to the construction industry's financing and funding issues?
In this episode of our great conversations podcast, Brendan Sharkey, Head of Construction, is joined by Greg Taylor, Head of Banking and Finance. During their discussion, the pair shares their expertise on the construction and real estate industries' financing challenges.
Listen in full below
Brendan Sharkey - Head of Construction & Real Estate
With over thirty years dedicated service to MHA MacIntyre Hudson, Brendan has worked with a wide range of businesses including quoted companies, as well as owner managed businesses from a large cross section of sectors. Brendan has led our Construction & Real Estate sector for many years and has built up a wealth of knowledge which he uses as the basis for strategic advice within the sector.
Greg Taylor - Head of Banking and Finance
Greg has over 20 years commercial finance experience having worked in senior positions for both bank owned & independent finance houses. He & his team work closely with a wide range of companies looking for access to finance, including owner-managed businesses, SMEs and Corporate Clients across multiple sectors.
Upcoming Podcasts
We have a range of Great Conversations planned on topics including Capital Allowances, Professional Indemnity Insurance and ESG. You can listen to them all online here or download them by using Apples iTunes of Google Play.