Gender and diversity gap in legal services
Kate Arnott · January 27th 2023 · read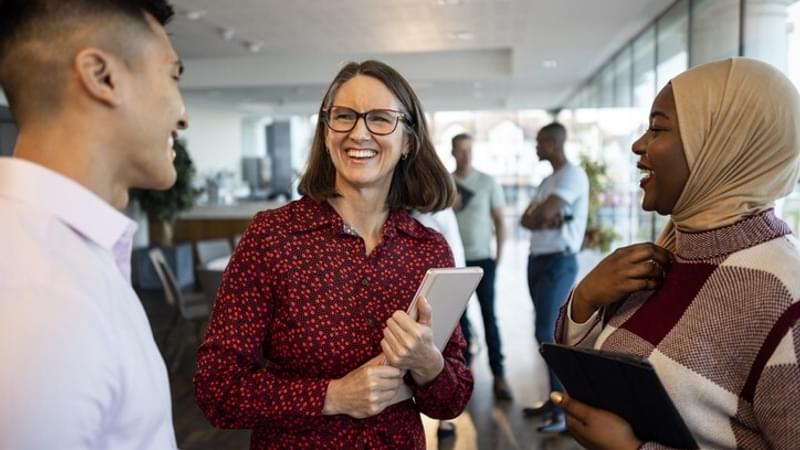 MHA legal sector forecast 2023: Gender and diversity gap
Kate Arnott, Professional Services Partner at MHA, discusses the importance of diversity quotas, and how law firms should include it within their business strategy.
"While there has been significant improvement, there is still a long way to go to achieving true equality."
The UK's Financial Conduct Authority published a policy decision in 2022 around diversity quota listing rules and reporting requirements for executive management and key board committees of listed companies. The new targets require women to make up at least 40% of a company's board, with at least one senior position, such as chair, chief executive, chief financial officer, or senior director to also be female.
In addition to the gender diversity requirements, the rules require at least one board member to be from a non-white ethnic background. Rather than just meeting a target quota firms should put in place the right leadership team regardless of race, sexuality, and gender, and it should be about giving them the right opportunities to get there. Businesses need to develop a strategy that looks at their recruitment policies, as well as their mentoring and sponsorship policies, whilst putting the right things in place to make sure their leadership roles and their boards are diverse in the future.
Get your free copy of the MHA legal sector forecast 2023
This insights is from our legal sector forecast report, which offers a comprehensive view of the industry, featuring perspectives from a variety of experts.
With input from our international colleagues in Baker Tilly Germany and Spain, as well as insight from leading firms in the US legal market, NatWest, Brabners, and Howden, this report will provide valuable guidance for your firm's strategic planning for the upcoming year.