Health and Social Care Levy
Posted on: September 22nd 2021 · read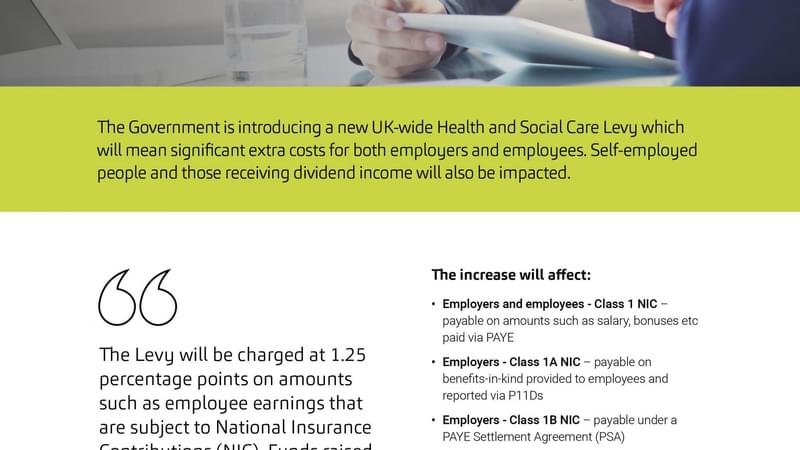 The Government is introducing a new UK-wide Health and Social Care Levy which will mean significant extra costs for both employers and employees. Self-employed people and those receiving dividend income will also be impacted.

A standalone Levy charge will be introduced from April 2023, to give HMRC time to put in place systems and procedures to deal with what will effectively be a new tax. Until the Levy is introduced, most NIC rates will rise temporarily by 1.25 percentage points from April 2022.

To read more, click on the image below to download our FOCUS ON sheet.
Find out more
If you would like further guidance or to discuss in more detail the long term impact of the health and social care levy, please get in contact