HR Solutions Newsletter - November 2022
Posted on: November 21st 2022 · read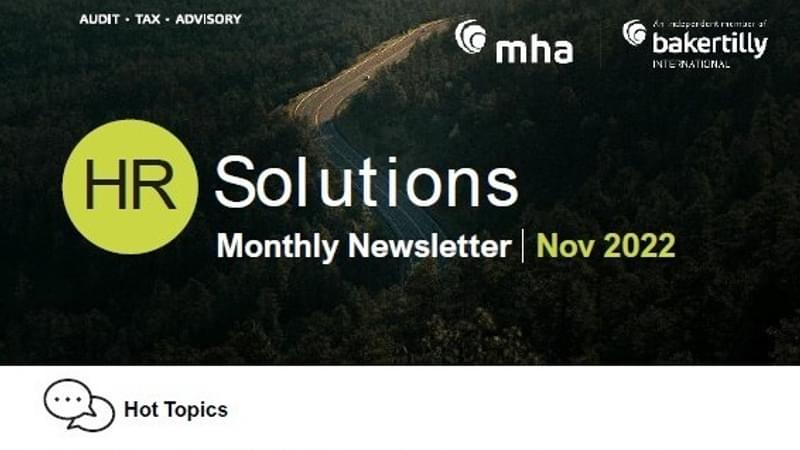 The retained EU law bill - what will it mean for employers and workers' rights?
In this month's newsletter, we take a more in depth look at the possible implications of the Retained EU Law (Revocation and Reform) Bill, focusing on what this could mean for employment law and our clients.
The bill has received little attention so far amid the recent political and economic turmoil, but it is set to play a profound role in the government's economic agenda, with potentially favourable outcomes for employers and their businesses. The bill seeks to impose a "sunset" on most retained EU law by the end of 2023, meaning that all retained EU law contained in domestic secondary legislation and retained direct EU legislation will be revoked on 31 December 2023 (or a later date before 23 June 2026, if agreed) unless a decision has been made to preserve it. This includes law that we deal with daily, such as TUPE, Part-Time and Fixed Terms Workers Regulations, Equal Pay, Agency Worker rights, Gig workers, IR35, and the Working Time Regulations.
This means that over the next few months, government departments and the devolved administrations, will need to decide which retained EU law can expire, and which should be incorporated into domestic law.
Download a copy of our latest newsletter using the link below or if you have any questions, please do not hesitate to contact a member of our specialist team by using our enquiry form