Insurance issues in Construction & Real Estate
Brendan Sharkey · October 19th 2022 · read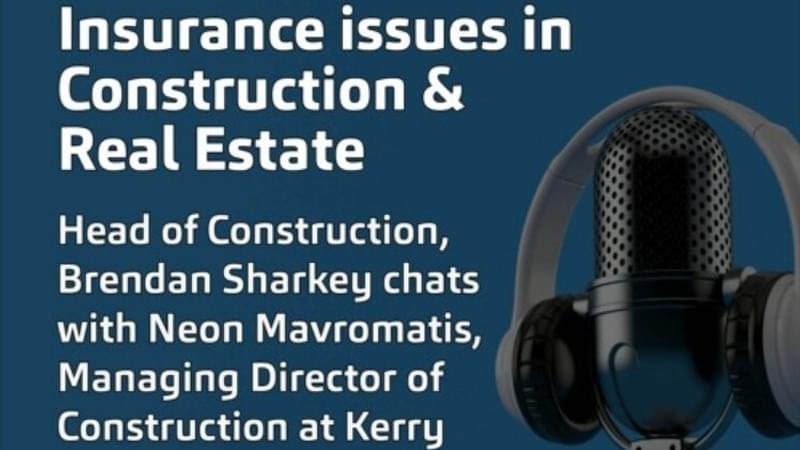 Discover how to navigate the insurance market with our great conversations podcast.
Head of Construction at MHA, Brendan Sharkey spoke to Neon Mavromatis, Managing Director of Construction at Kerry London Limited earlier this year, for some crucial insights to help you navigate the insurance market.

Listen in full below
Brendan Sharkey - Head of Construction & Real Estate
With over thirty years dedicated service to MHA MacIntyre Hudson, Brendan has worked with a wide range of businesses including quoted companies, as well as owner managed businesses from a large cross section of sectors. Brendan has led our Construction & Real Estate sector for many years and has built up a wealth of knowledge which he uses as the basis for strategic advice within the sector.
Neon Mavromatis - Managing Director of Construction
As a construction insurance specialist, Neon has more than 30 years' experience in account management and City broking for a wide variety of clients. His focus is client facing, with involvement in a number of major accounts. 
Upcoming Podcasts

We have a range of Great Conversations planned on topics including Capital Allowances, Professional Indemnity Insurance and ESG. You can listen to them all online here or download them by using Apples iTunes of Google Play.