Key EV considerations as automotive sector navigates fundamental change
Posted on: June 22nd 2021 · read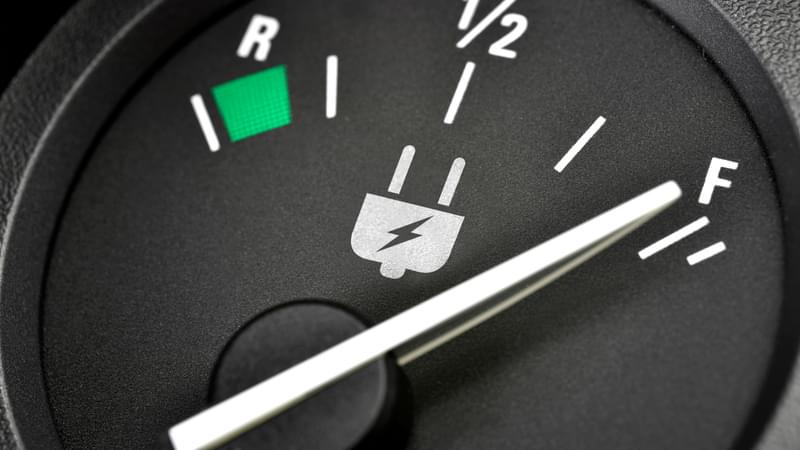 With electrification, digital transformation and vehicle connectivity, combined with OEM network changes and agency models, autonomous vehicles, new commercial and revenue models and new market entrants, the automotive sector is seeing a period of momentous change.
Franchise and network strategy teams within both OEMs and retailers need to make strategic moves now to embrace the industry's evolution, search for continued profitable growth and position themselves to succeed in an environment that is both volatile and uncertain.
Retailers are currently preparing and planning for the first phase of EVs which the manufacturers are delivering and this has principally involved following the OEM direction and minimum standards on EV chargers and infrastructure.  Some larger multi-franchise retail groups have also started to develop their own strategies in terms of their future positioning in this area. 
While the immediate focus for dealers has correctly been on energy infrastructure to meet prescribed OEM requirements, this needs to evolve as a proactive strategy that refocuses on energy as an asset. Dealers need to be looking at EV readiness foundations that will future-proof investment in chargers and infrastructure, with a strategy that avoids duplicating infrastructure investment cost, reduces the risk disruption to operations caused having to dig up the car park more than once, and which enables the dealership to obtain a forecast future energy supply from the distribution network operators (DNOs) at an optimal price.
As we continue to embrace EVs, retailers need to consider how the changing shape of their new and used vehicle sales and aftersales operations will impact on their energy needs. Factors to consider include where vehicles will be sold, displayed and stored for delivery in the evolving 'dealership of the future'. This needs to take into account changes in OEM standards and representation, the changing consumer journey and online and physical sales process, and how aftersales will be provided to consumers. Also, what other bundled products and services, including energy, will dealers sell?
There are other considerations, too. What will be the impact of these changes on dealers' energy needs – for example the energy required for demos and test drives? How viable for dealers are alternative energy opportunities such as solar, V2G (vehicle to grid) and battery storage, both now and into the near future? And could the EV and energy supply plans, along with the changing physical footprint of dealerships and any potential increased space, be used to establish EV as an energy asset for dealers?
All of this might mean that commercial opportunities could result from partnerships with energy companies and other service providers, perhaps enabling e-forecourts and e-hubs. But at the same time retailers must look at their EV strategies and plans in relation to meeting their ESG reporting and future carbon emissions targets.
There will be implications for personnel, too, with dealers perhaps needing to restructure and reskill their workforce to ensure the successful delivery of the current EV volume targets and the operational model of the evolving dealership of the future. This could lead to potential new roles within the business, but will inevitably require learning and development programmes to upskill employees and ensure knowledge enhancement and retention.
Working with trusted advisors within the sector can help retailers in their EV transitions. With access to up-to-date EV insight and energy forecasting market data, retailers will be best placed establish a future-proof strategy for investment in the right infrastructure and processes to lay strong foundations and maximise future sales in the face to the 2030 ban on the sale of ICE vehicles.
EV readiness
In many cases the provision of EV charging at dealer sites will require upgrades to the infrastructure that is required to supply energy to the existing or new EV chargers. Proactively ensuring this energy infrastructure is available and planned for ensures that dealerships and dealer networks are 'EV ready' and reduces the risk of forecast energy price hikes as demand increases in a supply constrained market.
Up to date EV and energy market data and forecasts will be key in determining available site head room, incorporating energy demand from local area and neighbours. The design of a cost-effective EV infrastructure implementation plan to support the increasing volume of EVs that dealerships will be processing is no trivial matter.
Innovative site layout strategies and cabling options, plus future-ready electrical site works, will enable dealers to optimise their site charging requirements and infrastructure installation, removing the need to 'dig up the car park twice', and reducing the impact on site operations.
Trusted partners will be needed to support both OEMs and retailers with the development and ongoing management of EV and energy assets across sites and networks, including assets such as EV charging, power supplies and energy generation and storage. Working with these partners, dealers and OEMs will be able to both model and assess the potential energy cost savings and commercial opportunities from potential future energy assets, such as energy generation and storage. It will also enable dealers to reduce peak power demand and the power supply capacity required at each site, as well as use of V2G EV charging to reduce the need for static battery energy storage.
The issues are complex, and the pitfalls extensive, but there are key opportunities too. Over the coming months, we'll look at a number of real-world case studies that look at some of the specific challenges retailers faced, and explore the lessons that dealers can take away.
Find out more
Steve Freeman is Partner and heads up the MHA EV Alliance, an alliance of specialists to support both automotive retailers and OEMs as they tackle the period of change within the sector.
Visit our Automotive and EV Readiness Advisory page to find out more and get in touch with the MHA EV Alliance.
This article was originally published in Auto Retail Bulletin on the 21 June 2021 - https://www.auto-retail.co.uk/bulletin/key-ev-considerations-as-sector-navigates-fundamental-change/