Now Could be the Time to Sell your Retail Automotive Business?
Alastair Cassels · October 11th 2022 · read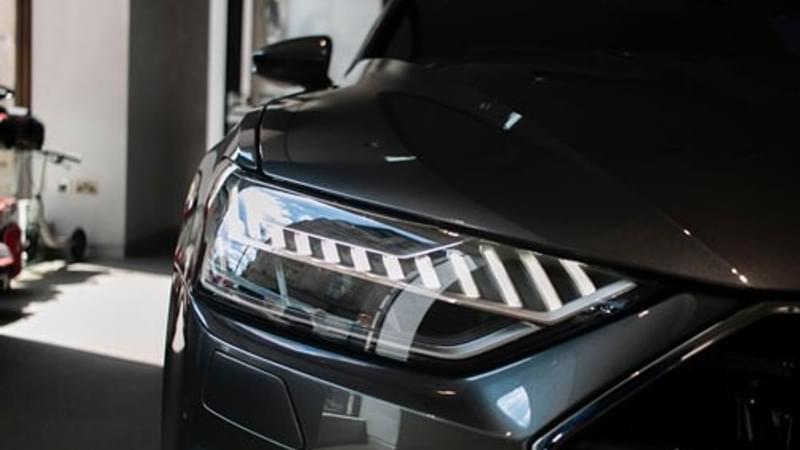 A few months ago, I wrote an article posing the question "Is now a good time to sell a Retail Car business?" and recent enquiries at MHA suggest that more dealers are now evaluating future options. The uncertainty around the macroeconomic environment, UK and global political challenges coupled with many OEM's now evaluating or implementing different sales and distribution models are combining to cause investors to carefully consider their future strategies.
M&A activity in the automotive sector has been steady in the last 12 months but not spectacular. Once you discount the Constellation/Marshall Motor Group and Vanaramadeals the general consensus is that retailers have been happy to enjoy the strong profitability afforded by the ongoing supply shortages and the resulting profitability means that "value" in the market is not prevalent especially against the uncertainty mentioned above.
Having said that we are seeing pockets of activity that suggest there is still a healthy appetite for investment in the sector.
A weak currency
The changing of the UK Prime Minister has resulted in the pound slumping to 37 year low against the US dollar. This might be depressing news for some FOREX traders but it represents a huge opportunity for some foreign investors. We've seen activity that would seem to back this up with acquisitions by Group 1 Automotive, Supergroup and a failed bid for Pendragon by US based Lithia Motors.
GBP to USD Chart
British Pound to US Dollar
1 GBP = 1.14195 USD
Sep 7, 2022, 12:14 UTC
The buying power of a US based auto investor has never been stronger. In 2014 a pound was worth $1.7 whereas now we appear to be approaching currency parity. In the context of dealer acquisition this is significant. If we consider Lithia's recent offer to the Pendragon Plc shareholders of £0.29 per share in the context of the depreciating pound it's not difficult to see why there is an appetite for foreign investment. The offer amounted to c£400m which would have been around $580m less than a year ago. Today that conversion stands at c$460m or a 20% discount.
When you also consider that UK property is still seen as a growth asset class in the long term then its no wonder that there is appetite to expand into this sector. Other buyers from Europe, Middle East and South Africa are also established in the UK and known to be acquisitive.
Growth brands
The other aspect driving some activity would seem to be the attractiveness of some brands which have done well through and beyond the pandemic period. The recent SSMT registration data for passenger cars illustrated that the top ten brands in the UK all had market share in excess of 5%. This is the most even spread we have seen and has some, less supply constrained brands enjoy growth that in previous years would have been very expensive to achieve.
Kia and Hyundai have powered ahead and YOY are 18% and 27% up respectively. They have effectively taken share when the rest of the top 10 have lost it. Toyota will also be pleased with their performance as they have consolidated gains made in 2021. It is therefore no surprise that we are witnessing greater appetite for dealerships that are operating those brands and stronger considerations being paid.
Even in the reduced markets of the last 3 years growing share cannot be underestimated. It plays a fundamental role in increasing the value of a brand and what it means to an investor. Growing sales today leads to aftersales growth in subsequent years, which in turn should lead to an increase in the key absorption metric, helping secure profitability as the market enters the next phase.
I should also at this stage mention MG as they continue to establish themselves as a major player with 3.0% share and almost 70% growth. That's also before the new MG4 arrives which seems to be another attractively priced EV. MG for the most part has been a secondary brand for many investors but is may now also being considered as a primary partner in some situations where the more established bed fellow has struggled to sustain sales.
A return to normal
It would be easy to dismiss the current state of the market as a "freak "set of circumstances but the reality is that over the last 18 months UK consumers will have put aside previous preferences and loyalties when faced with a purchasing decisions. Loyalty is very hard won in automotive and easily lost. More customers will now contemplate why some brands consider their product to be worthy of a premium when the product and aftersales experience is so homogenous.
What does all that mean for investors. If you're representing Toyota, Kia, Hyundai or MG you are probably feeling optimistic. There is demand for the brands, relative certainty about the distribution model and a growing vehicle parc to sustain the investment. If you don't fancy trading through a recession, then now might be a high point for valuations. However, the momentum in sales means that even in the short term the outlook is good.
For the rest, the future is more opaque. Stellantisinvestors are waiting for a new contract. VWG are mulling over the introduction of an alternate sales model for electric vehicles. That's more than 30% of the market in a degree of flux. Mercedes are set to launch their revised fulfilment model in 2023 and JLR, BMW and Ford are in consultation with their investors about changes.
This situation is the new normal. VUCA is now an appropriate term to describe the UK automotive landscape. As such investors should be considering more than one strategy for the next period. There is appetite from some investors who view this VUCA world as one of opportunity to secure future shareholder value however there may be an equal amount who simply, don't fancy the upheaval. Regardless of your view MHA MacIntyre Hudson would be happy to discuss any of the matter raised with a view to matching buyers to sellers or vice versa.
VUCA = Volatility, Uncertainty, complexity, ambiguity.
Find out more
If there are any topics raised in this article that you would like to talk to us more about, please do get in touch get in touch.