The impact of remote working on the tech sector
Posted on: January 30th 2023 · read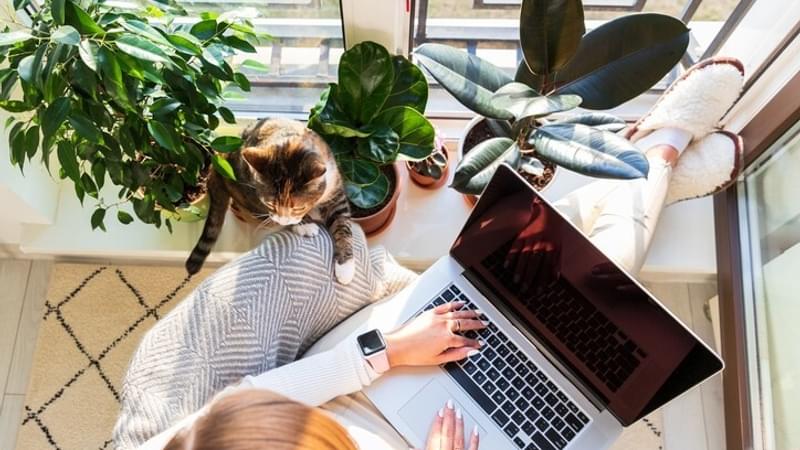 The worst of the pandemic is well behind us now, but how respondents felt they coped with it says a lot about their IT preparedness, and helped them define what they did in the aftermath. The overall picture is a positive one, with the overwhelming majority saying they handled the crisis well. However, 68% said that while they coped well, their response could have been better. This is a good indicator of how effective remote working has been in the last couple of years or so: largely successful, but with room for improvement.
Read the findings from our survey that polled 250 senior IT and business decision-makers.
How do you feel your organisation has coped with the impact of Covid-19?
Approximately what percentage of your organisation is able to work remotely?
On average, 62% of respondents' organisations are now able to work remotely. This shows how much progress has been made since the days of purely office-based working. However, for future hybrid working strategies to be truly successful, it would be good to see this percentage rise even higher.
How has Covid-19 positively impacted your organisation's employees?
Lots of organisations have seen a positive impact on employee productivity and wellbeing in the last couple of years. A stronger emphasis on flexible working stands head and shoulders above the other advantages, cited by 56% of respondents. Increased use of cloud-based collaboration apps such as Zoom or Teams is in second place on 41%, further highlighting how remote working has benefited many. Interestingly, 32% have successfully onboarded new employees without face-to-face interaction.
What IT-based challenges did your organisation face in response to Covid-19?
On the flip side, businesses have also experienced a range of IT challenges in the same period. Most frequently cited are difficulties supporting home-based employees with IT issues (mentioned by 56%), followed by staff lacking the equipment to work from home effectively (45%). Increased threats to cybersecurity are also a key concern (41%).
Have you implemented any new IT security measures for your organisation's employees who were asked to work remotely?
The above chart presents another mixed bag as far as effective remote working is concerned. A large majority have introduced new IT security measures to help better protect employees, and 40% of decision-makers polled said these interventions have made home working as secure as the office. However, a slightly higher proportion (41%) claimed that these new measures fail to match the secure experience of the office, revealing a gap that needs to be closed if remote and hybrid working are to be viable in the long run.
Summary
On the whole, businesses have done a good job of making remote and hybrid working effective over the last couple of years, However, there is still plenty more work to do to improve the situation. This means thinking more deeply not just about the technology needed to facilitate hybrid working, but also building a more coherent strategy for managing remote employees. This should cover areas such as HR, as well as adapting office spaces so that they cater better to the needs of dispersed workforces.