UK construction sector needs long-term commitment in infrastructure projects
Posted on: November 11th 2022 · read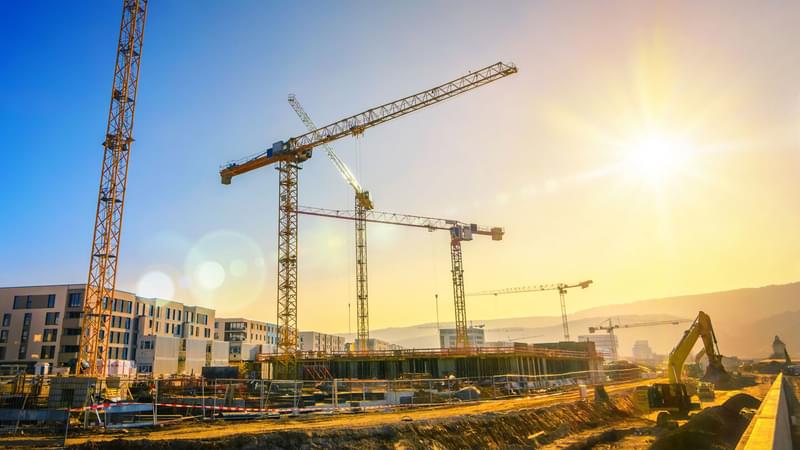 The new Sunak government has stopped conditions deteriorating further but any cuts to infrastructure could hammer the UK construction sector.
The sector performed admirably last month under adverse conditions but last weeks' further hike in interest rates underlines the severe challenges facing the UK housing market and residential building sectors. Over the next 6-months house prices and transaction levels are almost certainly going to fall.
We need clear detail and positive announcements from the Chancellor's Autumn statement on 17 November. In particular, the sector hopes to see long-term commitment around significant infrastructure projects. UK construction depends to a large degree on a full pipeline of government projects; if these future investments bear the brunt of spending cuts the sector will feel the pain. Currently reports are that work is there, but projects are being delayed. If the government can inject confidence around the availability of future work this will go some way to avoiding a slump.
There are some bright spots. Availability of supplies has improved and certain input factors such as shipping costs are starting to reduce. The new government has also given the markets enough confidence to maintain the value of Sterling, so the cost of material imports and the attractiveness of investment opportunities have not deteriorated further compared to recent months.
For further guidance on any of the tax measures discussed in this article, please contact your usual MHA advisor or Contact Us.
Read the latest tax commentary - visit our dedicated hub where we will be providing resources, advice and practical guidance on what these emergency tax measures mean for you and your business, to help you prepare and manage their impact.