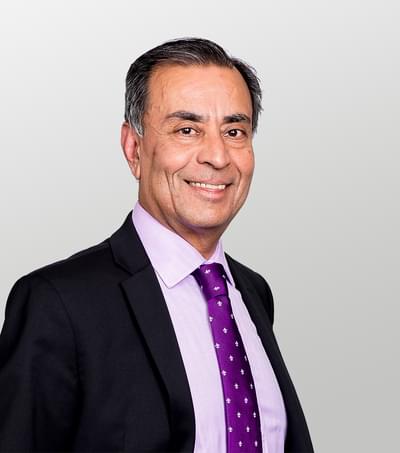 Rakesh is the Managing Partner and Group Chairman of MHA, as well as Chairman of the firm's London Head Office and the Southern Region. In addition to his governance role, much of his time is devoted to business advisory work with a diverse portfolio of clients.
He is head of the firm's Financial Services and lead Partner of Baker Tilly's global financial sector team. Rakesh also leads on the firms work in the Natural Resources arena and with Listed Companies and Public Interest Entities.
Rakesh is the Reporting and Relationship Partner for two listed companies, a number of other Public Interest Entities, seven UK banks and the European arm of one of the largest banks in the world.
As a senior director of Baker Tilly International, Rakesh is proactively leading collaborative working between Baker Tilly International global offices.
Rakesh is a non-executive director of a listed Real Estate Investment Trust and Chairman of the Audit, Risk & Compliance Committee. Until recently he was also Chairman of the Risk and Audit Committee of the Chartered Institute of Taxation.
His all-round experience helps Rakesh advise clients from a wide perspective such as
Listed Companies and Public Interest Entities
Banks and Financial Institutions
International businesses
Education & Higher Education
Mineral extraction and refining