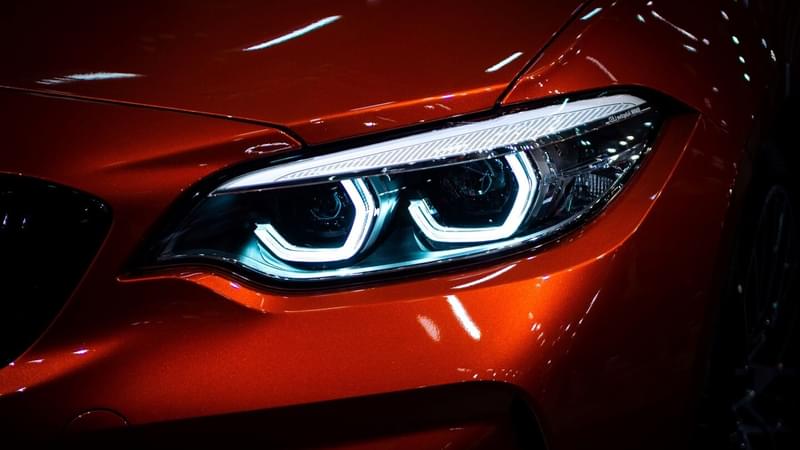 Events
Motor Retail Webinar - Looking Forward to 2023
In person • 6th Dec 2022 - 12:00am - 12:00am
Motor Retail - Looking Forward to 2023
This webinar is packed with lots of useful guidance on how Motor Retailers can approach the challenges of 2023 which looks set to be another difficult year for the automotive sector.
We covered a brief market forecast, some guidance on strategic planning and more detailed advice on how to approach three vital operational areas of the retail business. We also provided a recap on M&A activity and feedback on some learnings we have on preparing a business for sale.
Watch on demand
AGENDA
Intro Strategic Planning:
Market Forecast – Outlook for 2023 in the Sector
3 things that need to be in your long-term planning horizon
Operational
Used Cars excellence
Andrew Banning will guide us through some important "must do's "in sourcing and selling Used cars in 2023.
Used Cars excellence
Growing aftersales revenues in a recession – Karen Rotberg will explain how Secret Service can help dealers grow loyalty and retain older vehicles in the service department.
Used Cars excellence
After the recent cyber-attack on Pendragon, Andy Flinn of RDS will give an update on Cyber security and key things that dealers must be vigilant for as they protect their data.
M&A Update
We give an update on the M&A activity of 2022 and identify five key things to remember when preparing a business for sale.
Speakers
Steve Freeman - MHA Partner, Head of Automotive
Steve heads up our National Motor Sector Practice and motor Advisory Business out of our Milton Keynes office. He was previously a partner at PwC and EY and he also led a boutique motor specialist advisory firm where he worked with a number of motor dealers. Steve has grown our Motor Sector practice by bringing in sector experts and through engaging with manufacturers and owners of retail groups in a broad business dialogue, thereby finding ways to support them with their strategic, operational risk and tax compliance agendas, Steve's audit portfolio includes Top 100 group's and many other dealer groups. He also leads a number of motor networks and forums, including The MHA Motor FD Forum and Berkhamsted Motor Club meaning his clients and executives in the sector regard him as a trusted advisor.
Alastair Cassels - MHA Partner, Head of Automotive Advisory
Alastair is Head of Automotive Advisory specialising in providing guidance for OEMs, Retailers and  industry new entrants in the rapidly changing UK Automotive landscape. He has an extensive knowledge of vehicle distribution and insight into how it will evolve. Alastair joined MHA in April 2022 after many years' experience in automotive manufacturing, sales and Network Development with Volkswagen Group, PSA and General Motors. His focus areas are supporting change in vehicle distribution through expertise in franchising, M&A, property, Electric Vehicle infrastructure, CO2 reduction and future business planning. 
Karen Rotberg - bookmygarage
Karen is a successful serial entrepreneur and visionary. The original founder and MD of Jobsite.com, which eventually sold to the Daily Mail, Karen then moved into the Automotive industry in 1997, founding various successful disruptive start-ups, including what was to become TescoCars.com. Karen then moved on to co-found TootCars, before it then became BookMyGarage.com in 2017. In 2019, Karen came up with the vision of SecretService, which has since proven to assist the dealer franchise market to take market share. Karen is passionate in her vision to help franchises take ground from fast-fits and independents. With the evidence of success from SecretService, Karen is able to promise guaranteed results. This removes financial risk to the dealer and helps to explain why SecretService is already an essential strategic inclusion for many of the bigger dealer groups.
Andrew Banning – Andrew Banning Sales Solutions
A used car business development and stock acquisitions professional, who has built successful used car businesses and complete programmes of used car business development, for both manufacturers and franchised dealers. Andrew has built and owned some of the largest independent stock acquisition businesses for specialist high performance used car stock, used car market commentator and author of The Used Car Business Development Blog..
Andy Flinn – RDS Global
Having started his career holding finance roles within the public and private sectors, Andy then progressed on to attain senior operational management positions & financial directorship roles within the automotive sector. Andy took over the role of CEO at RDS in 2012, where he had been acting in a Company Secretary capacity for the business, over the previous 15 years.