Construction & Real Estate News Bites – spring 2023
Posted on: April 21st 2023 · read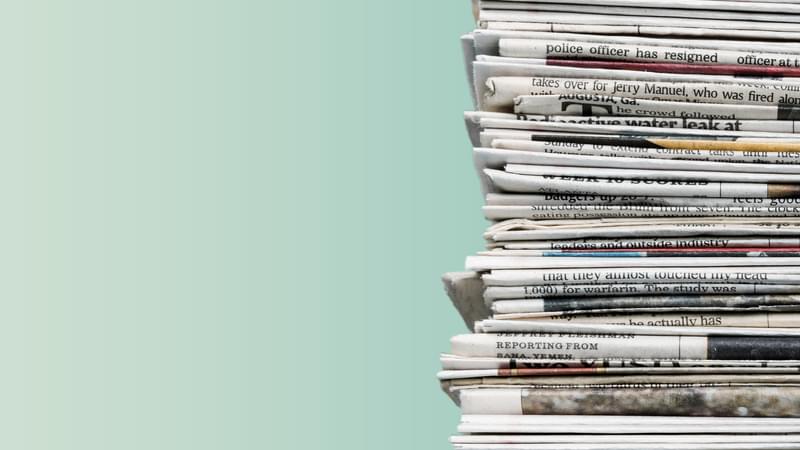 Holiday lets may need planning permission in future
The Housing Secretary, Michael Gove has announced plans to reform planning laws to allow local authorities to ban future holiday and short-term lets in areas that have a shortage of affordable housing.  Under the plans, second home-owners will need to secure planning permission in order to let out their property. Michael Gove stated that he is "determined that we ensure that more people have access to local homes at affordable prices, and that we prioritise families desperate to rent or buy a home of their own close to where they work", and that while tourism "brings many benefits to our economy", local people are too often "pushed out of cherished towns, cities and villages by huge numbers of short-term lets". The new proposals are expected to become law by the end of the year.  There is a further consultation taking place on a new registration scheme for short-term lets.
What happened to "Build, build, build"!?
The conservative manifesto pledge to build 300,000 new homes a year by the mid 2020's seems like a distant memory, but it was only three years ago that Rishi Sunak and Boris Johnsons delivered their 'Build, build, build' speech. With the mandatory target being scrapped, around 50 local authorities have abandoned their planning targets for new homes, leading to a collapse in planning approvals.
Minimum Energy Efficiency Standards (MEES): changes from 1 April 2023
The Minimum Energy Efficiency Standards (MEES) for buildings aims to ensure all non-domestic buildings in England & Wales, with new and existing leases, achieve an Energy Performance Certificate (EPC) 'B' rating by April 2030.
The regulatory framework imposes incremental steps to reach this target, so from 1st April 2023, landlords should no longer have any lettings at a property below a band E rating, unless a valid exemption applies.
An EPC has been a legal requirement for residential and commercial property in England, Wales, and Northern Ireland since 2008, and in Scotland since 2009 whenever a property is built, sold, or rented.  It is valid for 10 years and gives a property an energy efficiency rating from A (most efficient) to G (least efficient).
An accredited assessor will need to assess your property and produce the EPC certificate. However, the assessor will generally only evaluate what can be seen without destructive investigation, or proven with relevant documentation. Therefore, without evidence, walls that have been insulated and then skimmed over wouldn't be considered in the assessment, but boilers, windows and light bulbs would.
Renters' Reform Bill
The Renters' Reform Bill is intended to redress the balance between landlords and tenants in the private rental sector. The Government released its white paper on "a fairer private rented sector" in 2022 and is expected to be introduced towards the end of 2023 / 2024. 
Some of the key features of the bill include:
Section 21 'no fault' evictions would be banned by repealing section 21 of the Housing Act 1988
Revised section 8 grounds would allow for landlords to be able to give a tenant two months' notice should they wish to sell or move into their rental property
Periodic tenancies to become standard, with tenants required to give at least two months notice to end a tenancy
Notice periods for rent increases to be extended and limited to once a year
Decent Homes Standard to be introduced to ensure properties are free of serious health and safety hazards and kept in a good state of repair
Tenants to be given new rights to keep pets
Bans on renting properties to families with children, or those in receipt of benefits to be outlawed
A new 'Private Renters' Ombudsman and a new property portal to be established to provide advice and support.
Buy to Let crisis - opportunity for cash rich investors
With thousands of landlords selling up in the face of falling house prices, rising mortgage costs, growing regulatory burden and less favourable tax rates, rents have shot up. With demand continuing to outstrip supply, rents across the UK jumped by 4.3% in December and 4.4% in January.
According to RICS and Capital Economics, rents are expected to peak at 5.3% this year, whilst the forecast that house prices will see a 12% 'peak-to-trough' decline.
'Cash-rich' investors are therefore finding market conditions and yield forecasts are proving extremely favourable.
IR35 - Off payroll working requirements are here to stay
The Chancellor announced that the off payroll working rules (IR35) will continue. Businesses engaging contractors should continue to apply IR35 and ensure they keep the necessary records of their checks to determine the correct tax status.
Mortgage affordability
Leeds Building Society reported towards the end of last year that current mortgage rates were the least affordable since records began. Official figures from the ONS indicates average UK house prices have risen by 73% over the last decade, which has inevitably led to higher household debt, with families spending a greater proportion of their income on mortgages.
In October last year, the building society compared average mortgage rates at the time of 6.43% as equal to a rate of 25.7% in 1980. (According to uSwitch, in April 2023 the average two-year fixed mortgage rate in the UK has dropped back to 4.84% (based on 75% LTV).
When rates were 25.7% in 1980, the average UK house cost £21k and was around 3 x the average annual salary, with mortgages accounting for 11.3% of disposable income. A mortgage rate of 6.43%, on the average house price of £290k (around 9 x the average annual salary), would account for over 45% of disposable income.

The Bank of England raised interest rates in May to 4.5%, the highest level in 15 years in its continuing efforts to bring down inflation to the target level of 2%. The base rate has increased 12 times in a row, rising by 4.4 percentage points from a historic low of 0.1% in December 2021.

This marks the sharpest series of hikes since 1989. So far, the increases have added £9,564 a year, or £797 a month, for homeowners with a standard variable rate mortgage of £300,000, according to broker L&C Mortgages.

Official ONS figures indicates average UK house prices have risen by 73% over the last decade, which has inevitably led to higher household debt, with families spending a greater proportion of their income on mortgages.
100% mortgages are back!
Skipton Building Society has launched a new five-year fixed-rate mortgage specifically aimed at renters wanting to get on the property ladder, which doesn't require a deposit or a guarantor. To be eligible, renters will need a good credit history and be able to provide evidence of 12 months of on-time rent payments.

It has been a challenge for renters to save a sufficient deposit, whilst paying out an equivalent, or similar amount to a mortgage repayment in rent every month.

According to Moneyfacts, there are currently 15 other providers offering 100% mortgages, however, they require a friend or family member to act as a financial guarantor. All mortgages of this type come with above average interest rates and there is still the concern around the impact of negative equity.
Vacant office space on the rise
Vacant office space across the UK has risen 65% over the past three years to 102 million square feet, according to data from the real estate analytics group CoStar. Approximately a third of that space is in London.

The commercial office space is a mixed picture dependent on City, build quality and environmental credentials, with some landlords opting to convert office space into housing under permitted development rights.
London keeps its Green Finance Crown
London has been named the world's number one centre for Green Finance for the fourth year in row. New York was second in the ranking, followed by Stockholm, Geneva and Luxembourg. The Z/Yen Group looked at 150 indicators and surveyed 633 financial professional to compile the report. London was deemed most supportive of green finance and outperformed rivals in most categories including talent pool, built infrastructure and quality of life, however New York came out slightly ahead in terms of regulatory environment and capital markets were thought to be more liquid.
Covid & Brexit leads to the closure of thousands of pubs and clubs
According to a report by the Independent, Britain now has 13,793 fewer pubs, bars, hotels, restaurants, nightclubs and other licensed premises than it had three years ago, representing a 12% contraction of the UK hospitality sector. The report attributes this decline largely to the impact of Brexit, noting that the number of closures is more than twice the 6,400 net closures recorded in the three-year period before Britain's withdrawal from the EU on 31 January 2020 and the onset of the Covid pandemic.
Taylor Wimpey job losses
Taylor Wimpey have revealed plans to cut 450 jobs and focus on strict work in progress control, restrict discretionary spend and reduce land-buying after targeted completions were down 23% on last year.

Chief Executive Jennie Daly said that the business had seen an incremental improvement in sales rates so far this year, compared to the end of 2022 and that they continue to expect 2023 completions to be broadly equivalent to an annual net sales rate assumption of 0.5 to 0.7, but with completions more weighted to the second half of the year.

Construction firms default on bounce-back loans
Around 46,000 businesses in the construction sector have defaulted, or entered arrears on their repayments. The business support scheme was launched in April 2020 in response to the pandemic and was available until April 2021.
Social Value
Peabody joins a growing number of property and construction firms in applying a social value weighting when scoring potential suppliers for contracts. The housing firm awards £1bn in contracts every year and has set their social value weighting at 20% following a successful trial.