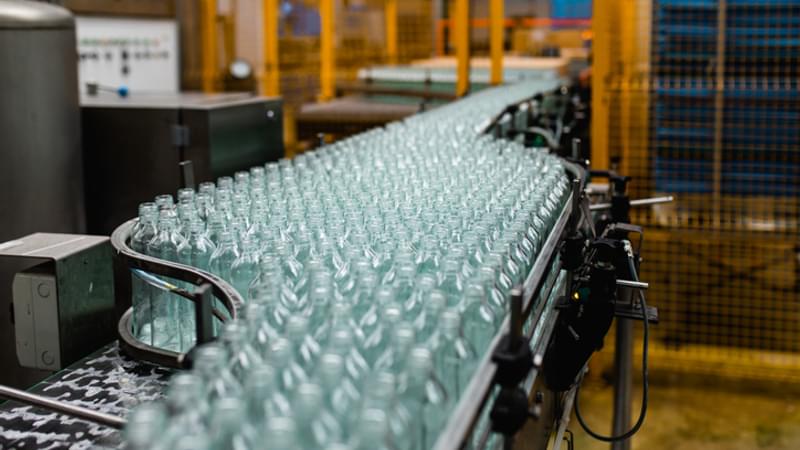 Germany introduce Plastic Packaging Tax from January 2024
Andrew Thurston · August 11th 2023 · read
Germany to implement Single-Use Plastics levy from 1st January 2024
If your company is a manufacturer, filler or importer of plastic packaging in Germany you will need to understand the new tax being introduced from next year.
The new tax on single-use plastic tax (known as the Single-Use Plastics Fund Act or "EWKFondsG") was passed in Germany on 11th May 2023 and will apply from 1 January 2024.
The introduction of the tax also transfers the EU single use plastics directive into German law.
From 2024, companies must be able to identify and report the extent to which they are subject to the tax. Reporting will be annually to the Federal Environment Agency (UBA) and cover all single-use plastic products made available or sold on the German market for the first time in the preceding calendar year.
For companies not established in Germany, the legislation requires that an authorised representative be employed to fulfil the reporting obligations, so it is important for those businesses to review the impact of the new tax and ensure it has the correct representation in place before the beginning of 2024.
---
The following are currently listed in Annex 1 of the EWKFondsG as 'single-use plastics':
Food containers, i.e. containers, such as boxes with or without lids, for foodstuffs
a) intended to be consumed immediately, either on the spot or as a take-away meal
b) usually consumed from the container, and
c) can be consumed without further preparation such as boiling, boiling or heating
Bags and foil packaging made of flexible material, such as wrappers, with food contents
a) intended to be consumed directly from the bag or foil pack, and
b) does not require any further preparation
Beverage containers with a capacity of up to three litres
i.e. containers used to hold liquids, such as deposited and non-deposited beverage bottles and composite beverage packaging, including their caps and lids; no beverage containers in this sense are beverage containers made of glass or metal with caps, lids, labels, stickers or wrappers made of plastic
Beverage cups, including their caps and lids
Lightweight plastic carrier bags
i.e. plastic carrier bags with a wall thickness of less than 50 microns, with or without a carrying handle, offered to consumers at the point of sale of the goods or products
Wet wipes
soaked wipes for personal and household care
Balloons
with the exception of balloons for industrial or commercial uses and applications which are not supplied to consumers
Tobacco products with filters, as well as filters intended for use in combination with tobacco products
---
The EWKFondsG brings Germany into alignment with other European countries such as the United Kingdom, Spain and Italy.
Within the legislation the definition for a 'single-use plastic product' is "a product made entirely or partly of plastic that is not designed, developed and placed on the market to undergo several product cycles during its lifetime by being returned to a manufacturer or distributor for refilling or reused for the same purpose for which it was manufactured".
Although the first annual report will not be due until 2025, impacted companies must begin to review their internal processes for recording and reporting the required data to the UBA. Failure to do so could render the company subject to penalties of up to €100,000 so it is critical that businesses take this seriously.
Get in touch
For more information on this topic or to learn how our Customs & Excise Specialists can help, contact our team.