HR Solutions Newsletter - July 2023
Stephanie Pote · July 31st 2023 · read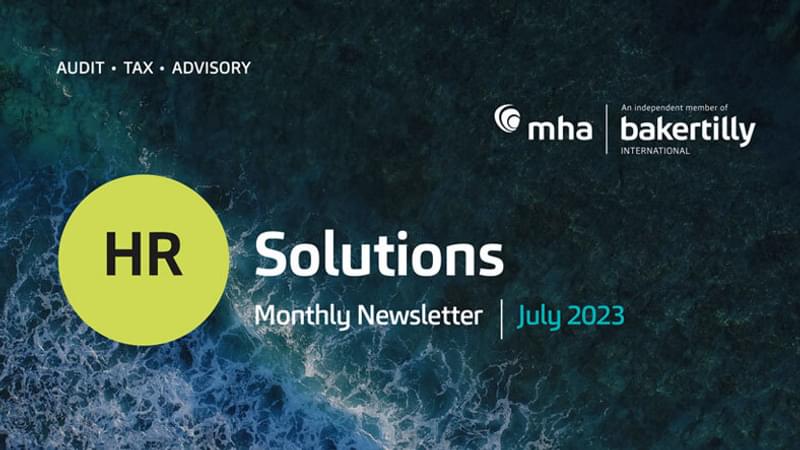 Welcome to the HR Solutions Newsletter for July 2023
In this issue, which can be downloaded using the link below, we look at the three pieces of legislation given to Royal Assent: The Neonatal Care (Leave and Pay) Act 2023, Carer's Leave Act 2023 and Protection from Redundancy (Pregnancy and Family Leave) Act 2023, the next steps in the basics of getting employment right and Vento bands.

Hot topics
On 24 May 2023 Royal Assent was given to three pieces of legislation. The Neonatal Care (Leave and Pay) Act 2023, Carer's Leave Act 2023 and Protection from Redundancy (Pregnancy and Family Leave) Act 2023. The latter came in to force on 1 July 2023 and extends the existing redundancy protections whilst on maternity leave, adoption leave, shared parental Leave, to also cover pregnancy and a period of time after the maternity leave has ended.

The exact duration of this is due to be set out in secondary legislation. At present if you have an employee on Maternity, Shared Parental or Adoption Leave and they are being considered for redundancy, you must offer them 'suitable alterative employment' where such a vacancy exists. In essence the employee on leave has a right to be prioritised for another role with your business over other candidates, sometimes called 'bumping'. The Act will extend these rights to pregnant employees, and it is expected that this protection will last for six months after returning to work from maternity leave.

A similar provision will also apply to those employees who are taking adoption or shared parental leave. Employers must prepare for three family-friendly legal changes due over the coming months. For employees who experience a miscarriage or still birth, they will also benefit from protection under the Act. If you are considering making redundancies and need any advice on the process or template documents and guidance through the process, we can provide support as required.
Getting the Basics Right – next steps
In our May edition of the HR Solutions, we outlined the importance of Privacy Notices during recruitment and after an individual starts employment; completing Right to Work checks prior to a new employee starting work; and the right to written terms from day one if an individual is going to be employed for one month or more. But what are the next steps?
At its heart the concept of employment rights encompasses the legal protections and entitlements that guarantee fair treatment and ensure the well-being of workers. It is essential to champion these rights to foster an environment where both employers and employees thrive. Equal opportunities outline how every individual deserves equal access to employment opportunities, irrespective of their race, age, gender, religion, disability, or other protected characteristics. Encouraging Diversity and Inclusion is not only the right thing to do but also benefits organisations by fostering innovation and growth. In HR solutions we would always advice you to include an Equal Opportunities and Diversity Policy to help foster a fair and inclusive work environment from recruitment to employment. If you do not currently have any written policies, we can advise on core policies such as Disciplinary, Grievance, Leave and Sickness along with an Equal Opportunities and Diversity policy.
Download a copy of our latest newsletter using the link below or if you have any questions, please do not hesitate to contact a member of our specialist team by using our contact the team button.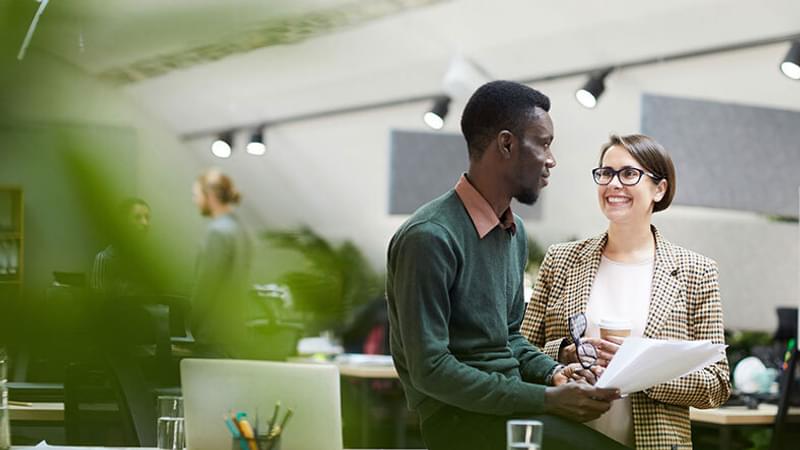 What happens when you get it wrong?
Joanna Rose
HR Consultant
Read more about What happens when you get it wrong?

Read more