Meet Leicester Tigers Head of Womens Rugby
Posted on: January 31st 2023 · read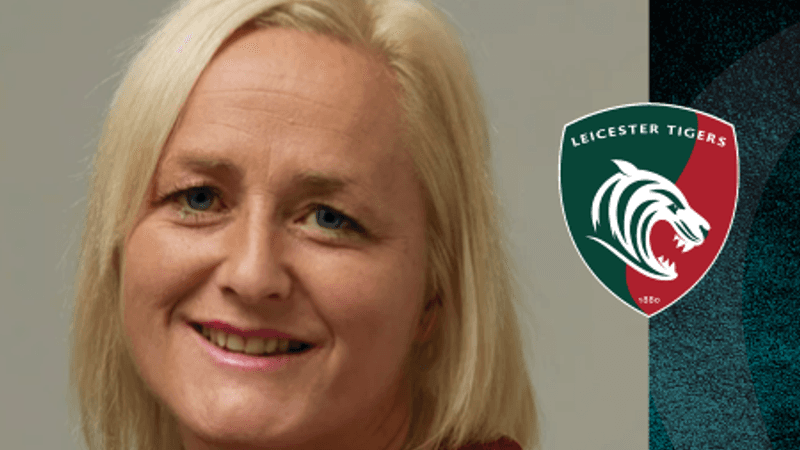 As a sponsor of the first Leicester Tigers Women team, we got an insight into the stories of some of the inspirational women making history.
Former female rugby player with 34 caps under her belt, Vicky Macqueen shares her story as Head of Women's Rugby at Leicester Tigers.
Having grown up in Leicester, Vicky began playing rugby for Hinckley RFC at 15 and went on to play for England Students at 18. As a 20-year-old, Vicky played for England academy and earned her first cap against Canada at the age of 23. It had always been her dream to play for Tigers, but at the time, the women's team hadn't been established yet.
Vicky said;
'It was always an ambition to get a Tigers women's team formed, and everything has now started to fall into place."
In addition to being a part of rugby history and supporting the first women's Tigers team, Vicky is also a guest coach for the England 20s.
Vicky also founded Didi Rugby, a national franchise for children's activities to create a passion for rugby among young children and their families. The Leicester Tigers and Didi Rugby have since formed a partnership to grow the sport, and Didi Rugby is the base of the Tigers' player pathway.
We are living in an exciting time for women's rugby. What does it mean to you to be a part of the first Tigers Women team? 
Being a part of the first ever Leicester Tigers women's team is an honour for me. My vision is to create a special squad of players and build a legacy and a culture that will remain and only grow stronger into the future. The pathway we have already created will ensure that our model is sustainable and will remain the strongest pathway to elite sport.
As someone who has had an amazing rugby career themselves, who was your inspiration? 
When I was growing up, Gill Burns was an inspiration, then England captain and now president of RFU, who presented me with my first rugby trophy at Roslyn Park 7s.
 

Giselle Mather was also an inspiration to me as an England flyhalf, as well as my first England A coach, a fellow level 4 coach. Additionally, she was my first ever female coach!
 

Throughout my life, I have always admired NBA basketballer Michael Jordan because of how hard he worked and how dedicated he was to his training.
 

As well as my parents and coaches, my PE teachers served as great role models.
If you were to give advice to an aspiring female rugby player, what would it be? 
I would say always work hard and never accept defeat as obstacles are there to be overcome. Make sure you always strive to improve, but most importantly, enjoy every opportunity you get.
Finally, what can we expect to see from the team for the remainder of the season?
As we work hard and strive to improve every time we play, the girls are enjoying every moment of the journey, and enjoy healthy competition among teammates to help each other improve. You will see many girls striving to reach their potential as elite athletes and be top of their game!
Congratulations to Vicky on a great season so far, and good luck to the Tigers Womens squad in their upcoming games.