Why Investors need a plan (or two)
Posted on: July 14th 2022 · read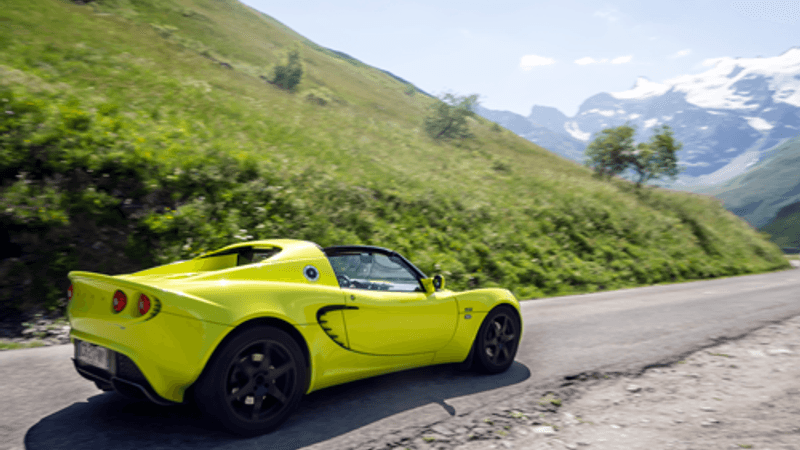 If you are a regular reader of the automotive retail trade press, you will have noticed a plethora of articles speculating on the future shape of the industry. Some are expensively well researched by "Big 4" consultancies, others are based on experienced opinion but the one thing that most have lacked to date is empirical evidence that can genuinely support investors in this industry to make the best-informed long-term planning decisions.
At the recent MHA Dealership of the Future event, we heard from colleagues at Pitcher Partners, the Baker Tilly International firm in Sydney, regarding the recent implementation of Agency sales in the Australian market. It is fair to say that this has not been the smoothest transition with significant impacts on customers and retailer investors. Indeed, Pitcher Partners Steven Bragg described it as an "absolute disaster" which should serve as an example of "how not" to implement change to the distribution model.
Understanding the long-term impacts of the direction this industry is moving in is paramount which is why Mazepoint and MHA have worked in partnership to develop a planning tool to help retailers model some impact scenarios.
Unprecedented change lies ahead is the consensus, however, I disagree. The danger with viewing the challenges of Agency sales models, electrification of the vehicle parc, digitalisation of sales processes and the preference of mobility services, as ones for the future, is that investors fail to plan today, for the impact on their business.
The difficulty we face is how to credibly plan such a complex business when so much of the impact speculation is largely hypothetical. However, we can apply some educated guesswork to, at the very least model impacts of changes to the retail business model.
Changes to the sales model
My intention is not to enter into a full-scale description of Agency sales models and the challenges of implementation. It is clear that many vehicle manufacturers see this as the way forward and several of the major players have signalled their intention to replace the franchise model with some form of Agency Agreement. The key for investors is to understand that this is viewed as a way of reducing costs of distribution. It is therefore a relatively safe assumption that margins on new vehicles will reduce from today's levels. Indeed, recent comments from Stellantis suggested that a 5% handling fee was being considered.
What would the impact of this be on a car retail business?
Reduced margin
No volume bonuses
Reduced finance income
Lower staffing costs
Reduced stocking costs
Reduced marketing costs
A crude hypothesis suggests that a retailer selling 500 new cars a year could experience a reduction in gross profit of c£500k or £200pu but this is where the retailer needs to apply their own data and assumptions into the scenario planning. 
Mazepoint are experts in modelling car retail businesses and providing insight into the vast and rich seam of data that can be derived from the management accounts of dealers. We can personalise a forecast at various levels of sophistication,
We can help you calculate the impact of changes in the sales model and vehicle parc will have on gross profit.
We can import data from a retailer's trial balance and allow key inputs to be tweaked to assess potential impacts of business model changes.
Option two allows far more powerful modelling and scenario planning and incurs a modest data processing charge but you will also get the benefit of seeing how Mazepoint's Jedox tool can support improving the use of financial and operational data to optimise the day to day running of the business.
The Impact of Vehicle Parc Electrification
A key aspect of the business model is aftersales. Often the department plays a secondary role to the more glamourous vehicle sales operations however, this may be about to change as the squeeze is placed on manufacturer distribution costs. I must confess to a slightly casual approach to the impact of the electrification of the vehicle parc in the past. Key insights from the excellent ICDP suggested that it would be 2030 before a significant enough proportion of the vehicle parc was electrified. 2030 seemed a decade away and likely not to be "my problem" and there was only a small audience within the OEM interested in discussing the challenge. However, the commitment to the agency model and the desire for more OEM direct sales requires we urgently reframe our view.

Once again there is a lack of empirical data to inform future planning. Although, several larger dealer groups have embarked on visits to compatriots in Norway, a country who are much further down the path of EV adoption. With new EVs launching every month now and sales penetration increasing rapidly, we are starting to see the consensus of OEMs regarding service intervals and pricing. In general terms your EV car needs servicing 50% less than the equivalent ICE car whilst parts content is lower especially in the earlier life of the vehicle.
When you couple the EV impact with the last three years reduction in "young" parc (successive new vehicle markets of c1.6m in 2020, 21, 22 resulting in a parc reduction of around 1.8-2.0m units) then we really are faced with a prescient challenge.
In our hypothetical dealership we can model on £200k reduction in gross profit by the time the ban on selling ICE vehicles becomes law in the UK.
With Jim Farley announcing the potential "brutal" new retailer standards as he attempts to take the fight to Elon Musk and ensure the survival of Ford Motor Company, the question arises as to how investors will have the capital or desire to fund a retail car business. Fundamental change must be applied to ensure that customers are supported better in the future than they are today. Current practice allied to current investment levels do not look tenable in the mid-term.
Don't wait for the OEMs to guide you.
Reducing the cost associated with distribution should not only be a goal for OEMs. Retailer partners also need to understand where cost per unit can be transformed in any new fulfilment model. However, business seldom saves its way to a profit and our industry has been optimising the same model for decades.
Transformation starts when there is an imperative for a change, a crisis, a burning platform, and our industry has shown it can evolve but it must learn to move faster.
The tool can import your data and allows you to customise key input metrics to help generate a meaningful forecast that will better facilitate discussion on the strategies required to ensure investors continue to receive a return on their capital. Mazepoint and MHA would be delighted to facilitate further development of investor plans by offering our experience in data led insight, franchising, and business transformation.
In summary, there is no better time to plan the future of your business. As we emerge from the pandemic and subsequent supply challenges, the industry is well set to invest in the transformation of the model, but we must not be complacent. Favourable market conditions will not last forever and cost pressures on the vehicle manufacturers will accelerate, forcing lower margins to be compensated for in distribution costs. The word unprecedented is often used to describe the change upon us and I concur by suggesting that unprecedented change requires unprecedented action, and the best starting point is to model the future state of your business and develop plans to evolve and prosper.
Find out more
If you would like to know more about how we can help you make sense of some of the changes that are upon us, then please contact us.