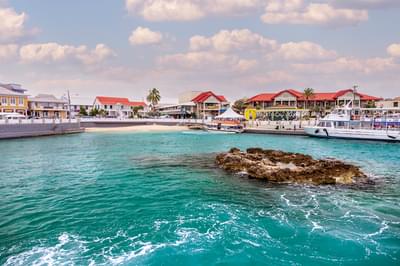 We are a firm of independent auditors, accountants and business advisors based in the Cayman Islands.

Our Cayman office are specialist providers of audit services to the asset management industry. MHA Cayman is focused on providing audit and assurance services for investment funds and captive insurance entities around the world in collaboration with our network.
We operate from two locations, London and the Cayman Islands, with partners and staff in both offices under common management and ownership. Leveraging our strong understanding of the global regulator environment, we are an established and professional audit service provider to key players in the industry. We believe that our approach to audit is unique in that we operate across our offices as one firm working with clients and service providers located across the globe.
Our boutique audit services are comprehensively tailored to service all types of investment positions and strategies including crypto currency funds, private equity funds, high frequency trading portfolios, exotic derivatives and illiquid securities.
We have gained an excellent reputation for the quality and timely delivery of our audit services, which has been key to our success. Our audit client base comprises approximately 150 investment funds in various jurisdictions, both offshore in the Cayman Islands, British Virgin Islands and Delaware and onshore in the USA and UK to name a few.
Specialist services we can offer businesses and individuals:
Audit and assurance
Tax
Business advisory
Outsourcing
10 Market St.
Suite 6 Camana Bay
Grand Cayman
PO Box 30900
KY1-1204
Our team in Cayman Islands