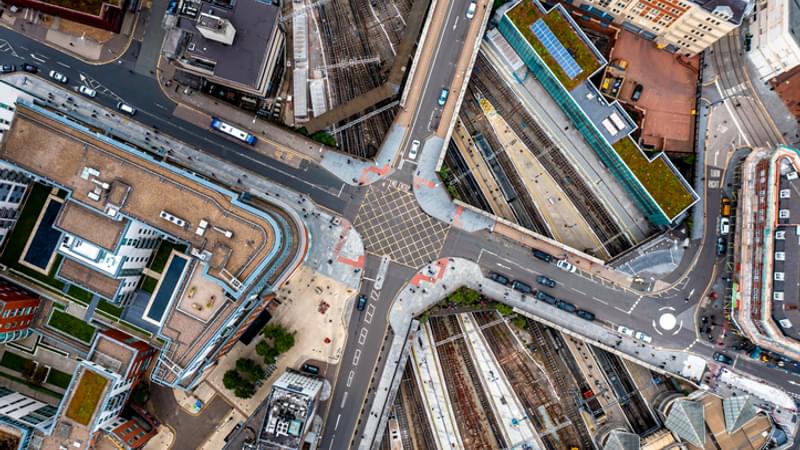 Audit & Assurance
Governance, Risk & Controls
Get in touch with our Governance, Risk & Controls team.
Drawing on decades of experience, thorough technical knowledge and international connections to promote strong governance, risk and compliance in organisations of all sizes.
In today's competitive business landscape, where change is the only constant, organisations must be equipped to take well-informed risks, ensure company-wide compliance and execute good governance to enable them to grow and succeed.

At MHA, we work with clients in both the public and private sectors, and across all industries. While we see overlap in the mounting external pressures all businesses face, by building aligned relationships with our clients, we craft solutions bespoke to each individual organisation.
Our Partners and senior management sit on a number of industry bodies and actively participate in industry issues. The best way for you to see how we work together with our clients is through our experiences elsewhere within various sectors with a particular focus on
Financial Services, ranging from large multinational banks to smaller foreign bank subsidiaries, challenger banks, payment institutions as well as asset management entities.
Charity and Not for Profit, ranging from national and international charities to government bodies, national museums and organisations across the education sectors from higher education to schools.
Our Governance, Risk, & Controls team perform assurance and advisory work in a number of areas including:
Internal audit
Governance, Regulatory & Compliance
Finance and risk management
Financial System reviews
Technology & cyber risk
Operational reviews
Contact us
Get in touch with our Governance, Risk & Controls team.
Contact the team
---
Our partnerships as internal auditors and close involvement with management has helped many firms' develop their control infrastructure proportionately in line with the growth of their respective businesses. Given our teams subject matter expertise and knowledge of the regulatory environment in key areas already mentioned, our team have aided boards, audit committees and respective management of various institutions to manage risks effectively and by doing so have an effectively operating third line of defence.
Governance, Risk & Controls team Insight and Events
Why MHA?
We act locally but think globally, we are the UK member of Baker Tilly International, the major international network that gives us access to over 41,000 professionals in 145 territories worldwide.

We're not afraid to challenge when we think something could be done better: we believe the way to stay ahead is constant innovation.

We value trust and integrity above all and strive to help our clients grow dynamically and sustainably.

We are proactive and forward-thinking: our team know the best time to act is always now for tomorrow.
Contact the team
Our Governance, Risk & Controls team