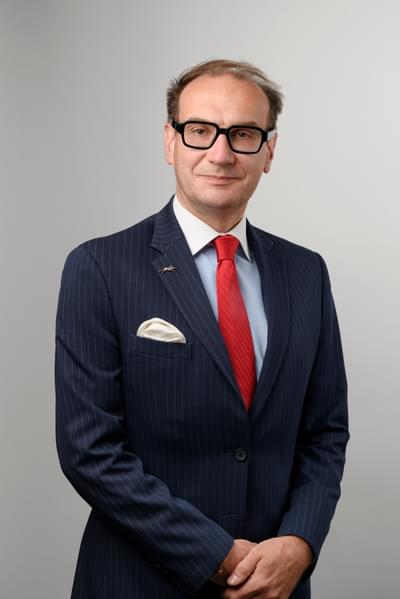 Meet the Team
Mark Lumsdon-Taylor
Partner, ICAW, ACA, MSc Sustainable Accounting & Finance, BSc LLB Law & Economics
Mark specialises in the rural business, agriculture, horticulture, food manufacture, education and healthcare industries as well as supporting organisations from a wide range of sectors to develop and deliver impactful sustainability and ESG strategies. 
As one of the authors of the firm's Dynamic ESG service suite, Mark is well placed to guide business leaders through the process of integrating environmental, social and governance considerations into their operations with an emphasis on measurable outcomes and RoI.  
Mark has worked in both the public sector and private enterprise, bringing a dedication and enthusiasm to the unique challenges each provides. With an auditor's eye for detail, he has become known for his sharp insights and capacity for business transformation. 
Mark has won numerous awards for his work including National Finance Director of the Year 2007, the ICAEW's National Accounting for Sustainability award in 2012, Finance Director magazine's National Business Finance Director 2014, the Institute for Fiscal Turnaround's Public Sector Award 2016 and the Institute of Directors' Blue Ribbon for Governance and Finance Excellence in 2018. 
He is also a trustee of a charity delivering education in Ethiopia, a Liveryman of the Worshipful Company of Fruiterers, a Member of the Guild of Freemen and a Member of the CBI's South East Council. 
Mark re-joined MHA again in 2019 having originally trained here in 1997.
Industries
Services
Locations
Industry insights & events