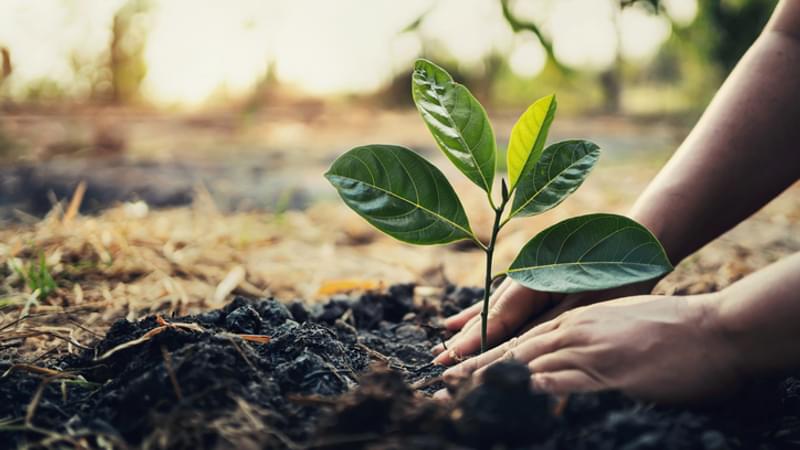 MHA is guided by its purpose and values; we strive to support local communities and are committed to contributing meaningfully to a sustainable society.
Creating sustainable and responsible firms are of utmost importance to the individuals throughout MHA. We are determined to focus on the role we can play.

Our positioning statement 'Global Expertise, National Experience, Local Excellence' is reflected in the structure of our ESG policy which looks to ensure we are having a positive impact on the world around us. From protecting our environment globally, to supporting national and local communities with projects, we are demonstrating our commitment to our communities in many varied ways.

We are dedicated to investing in our people and ensuring an inclusive workplace to help them thrive, personally and professionally.
---
Our Goals
Environmental
Committed to our Sustainability Promise to be a Net Zero organisation by 2030.
To reduce the environmental impact when conducting our business.
Social
To be embedded and invest within local communities in order to play a key role in using our expertise and industry standing in promoting financial education and tackling social mobility issues for our young people through our Purpose Projects.
To identify ways in which we can have a position of influence on local communities and support good causes that are of particular importance to our staff and clients.
Be a forward-thinking firm that is dedicated to actively engaging and encouraging diversity and inclusion in the workplace and protecting our people's health and wellbeing from the pressures of the modern world.
Governance
To go beyond regulatory requirements to promote an ethnically and gender-diverse working environment and provide meaningful career and skills development opportunities for our employees.
Encouraging personal and professional development, recognising and rewarding the hard work and commitment of the team at MHA.
To build a robust world-class governance framework to help us build our culture and vision which aligns with our commitment to partner with likeminded businesses and people who share our vision for positive change.
---

Purpose Projects
MHA's member firms are involved in various 'purpose projects' to support their goals, some examples of which are outlined below:
Improving access to Financial Education for the next generation
We are committed to improving access to financial education to equip the next generation with essential economic skills, which is currently lacking from our National Curriculum. Some member firms have established a foundation to support financial education-focused projects and organisations with vital funding to make a positive impact on the communities across our office locations.
In addition to traditional fundraising and monetary donations, we also recognise our unique skillset to be able to help deliver on our goal to improve financial education in our communities. We will donate our time, skills, and knowledge through in-house developed workshops that can be presented to the projects the foundation supports.
We are also proud to partner with ICAEW's initiative RISE, to help deliver workshops to secondary school aged children on key personal, professional, and financial skills.
Access Accountancy
MHA is part of Access Accountancy which is a collaboration of more than 25 organisations and professional bodies dedicated to improving access to, and progression within, the accountancy profession in the UK.

["Our vision is for the accountancy profession to be more representative of the socio-economic demographic of our wider society. Our mission is to ensure that everyone has an equal chance of accessing, and progression within, the accountancy profession based on merit, not background." ]

We have supported the Access Accountancy virtual work experience with the ICAEW and 2023 sees the launch of our Great Futures Work Experience week with places allocated to students from lower socio-economic backgrounds. This will enable students to gain new skills that will support them with future job applications and build their confidence and networks.
Health and Wellbeing
We acknowledge that our people are our most valuable asset and their health and wellbeing is therefore one of our main priorities. We have a team of Health and Wellbeing Champions and mental health first aiders to promote positive change across the firm, providing support and guidance for their peers on health, values, engagement, personal growth, financial support, and lifestyle. They will also lead on raising awareness for key causes and events that impact our people and our community, such as International Women's Day, Ramadan, Pride, National Recycling Week, and Mental Health Awareness week.
Achieving Net Zero
The aim of reaching net zero is to significantly reduce our greenhouse gas emissions impact in order to support a sustainable future for all future generations. We recognise that our young people also need to have social sustainability to enjoy the more stable environment achieved from a lower carbon footprint.
Plant a tree for every employee
We contribute to a scheme where a tree is planted for every new employee who joins us at MHA.
EV Company Car Scheme
To encourage the use of EV vehicles some of our firms provide an Electric Vehicle Company Car Scheme to managers and above.
Reduce, reuse and recycle
The three Rs are embedded in our office environment and culture, with continuous efforts being made to minimise the environmental impact we have. This includes a robust and regularly reviewed waste management approach and supporting local community projects, including donations of IT and office equipment we no longer have a business use for.
For several years we have significantly reduced our printing, with most of our offices practicing a paperless environment, and we are continuing to evaluate our practices across other areas such as installing LED lighting where we can. We do not confine our positive actions to Net Zero alone: we also have policies in place to manage our waste impact, our water impact and more.